During our first trip to New York last April, we wanted to test guided tours with French expatriate guides in the Big Apple. A way to see the city from another angle with people living there and speaking the same language. Inevitably, an opportunity to learn lots of information and anecdotes while being sure to understand everything… Because what could be more frustrating than trying to follow a visit led by an English-speaking guide that is difficult to grasp? The feeling of wasting time is never pleasant… So we thought that discover the secrets of a mythical New York district, accompanied by a French-speaking guide, could only be a good activity to do in New York!
We chose the thematic visits organized by New York in French, simply because we know Alex des Bons Plans Voyage New York, the founder. He had the good idea to offer this service all in French with super friendly Expats. His visits seemed very well thought out to discover New York by neighborhood and/or theme, all in a relaxed atmosphere in small groups.
This article is therefore an opportunity to share with you our feedback of the few guided tours in French that we have done in New York to help you make your choice!
______________
WHY VISIT NEW-YORK WITH A GUIDE
FRANCOPHONE IS A VERY GOOD IDEA?
> Alex's guided tours New York tips
During our week in New York, we tested:
Next time we would like to do:
1. "CLASSIC" TOURS BY NEIGHBORHOOD AND ESSENTIAL SITES IN NEW-YORK
With its 5 boroughs, New York is a fascinating multi-cultural city. Each borough has its own history, identity and character. Take a guided tour in French by district to soak up the unique atmosphere of each. If New York in French offers small group tours in each neighborhood, your time is generally limited and the budget is not unlimited, so you have to make choices!
SoHo, Greenwich Village and the Meatpacking District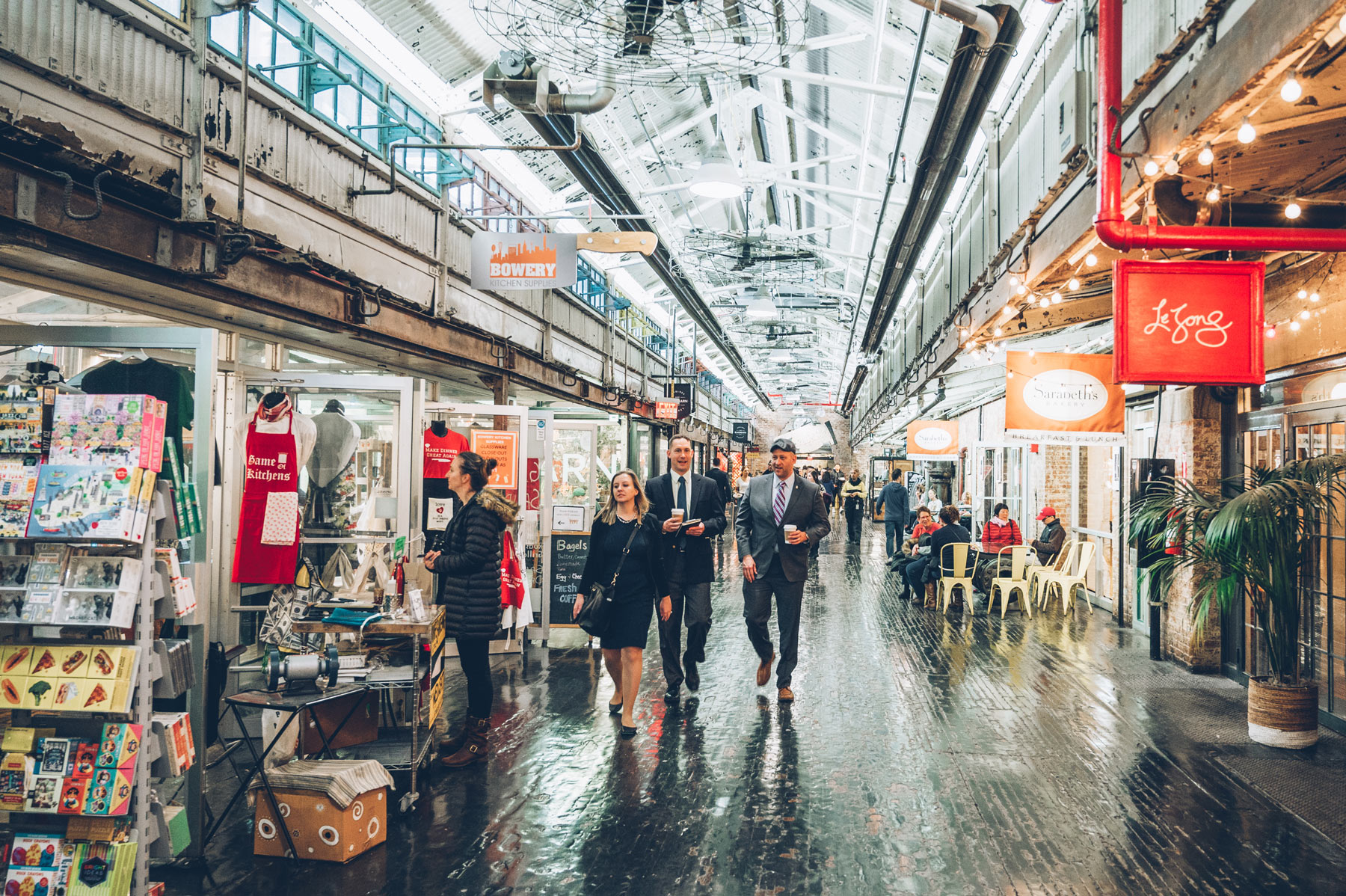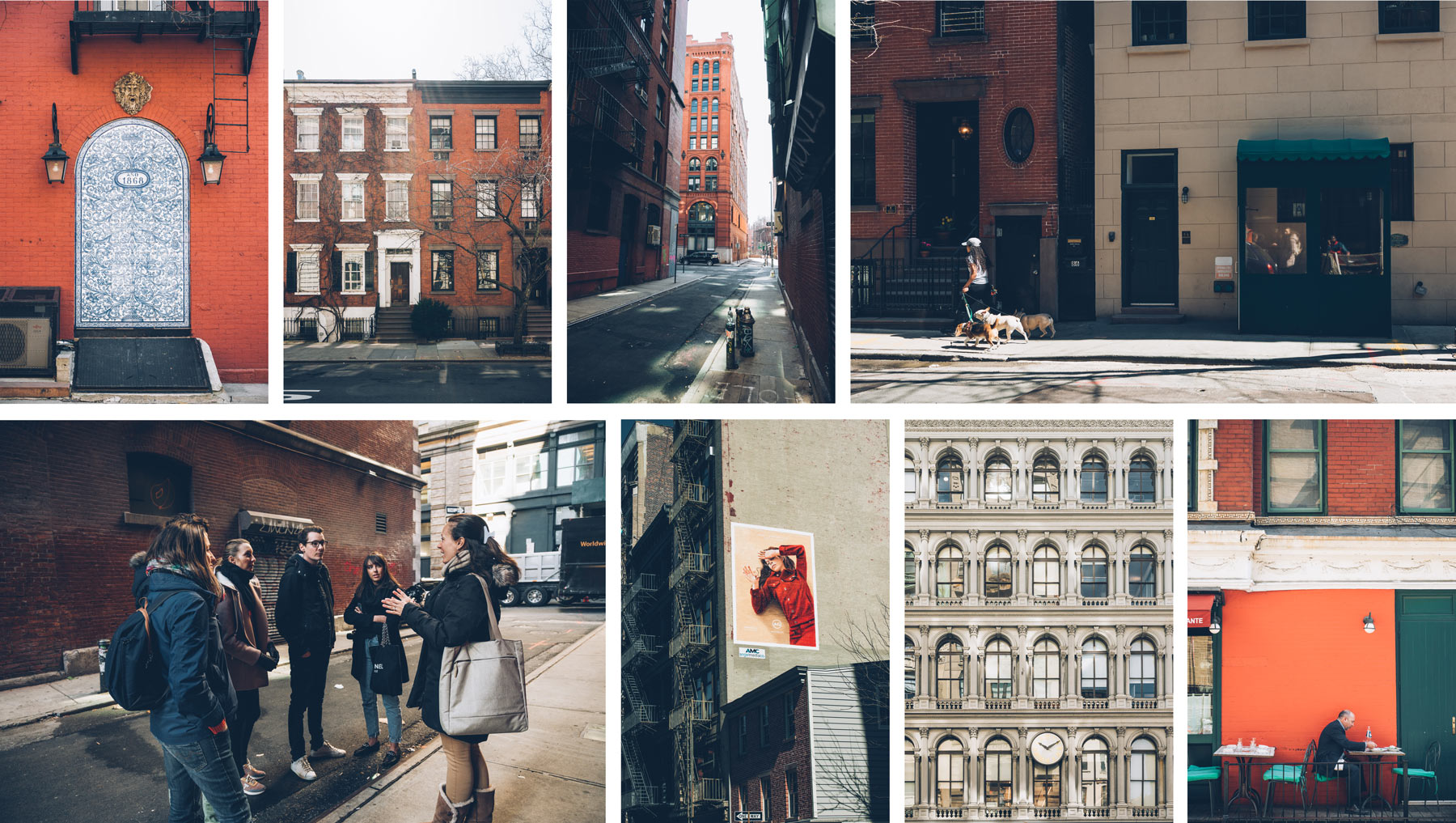 For this first trip, we followed our guide Audrey through the cobbled streets of Soho, tell us all the secrets of this emblematic New York neighborhood with its many cast-irons. Then a few streets away, we immersed ourselves in the world of Greenwich Village, the counter-current artistic district in the 1960s and 70s which has retained very authentic addresses (jazz club, restaurants, cafes). It's also time to look for the filming locations of several legendary series (Friends, Sex and the City)! We end our super tour at meatpacking district, home to meat-packing warehouses until the mid-20th century, it is now New York's fashionable new neighborhood!
We loved this half day through Soho, Greenwich and Meatpacking, authentic and charming neighborhoods, with a strong history and so trendy today. With our guide, we learned and saw things that we would not have noticed alone. We were immersed in the universe of these neighborhoods and we left delighted.
Explore Central Park by bike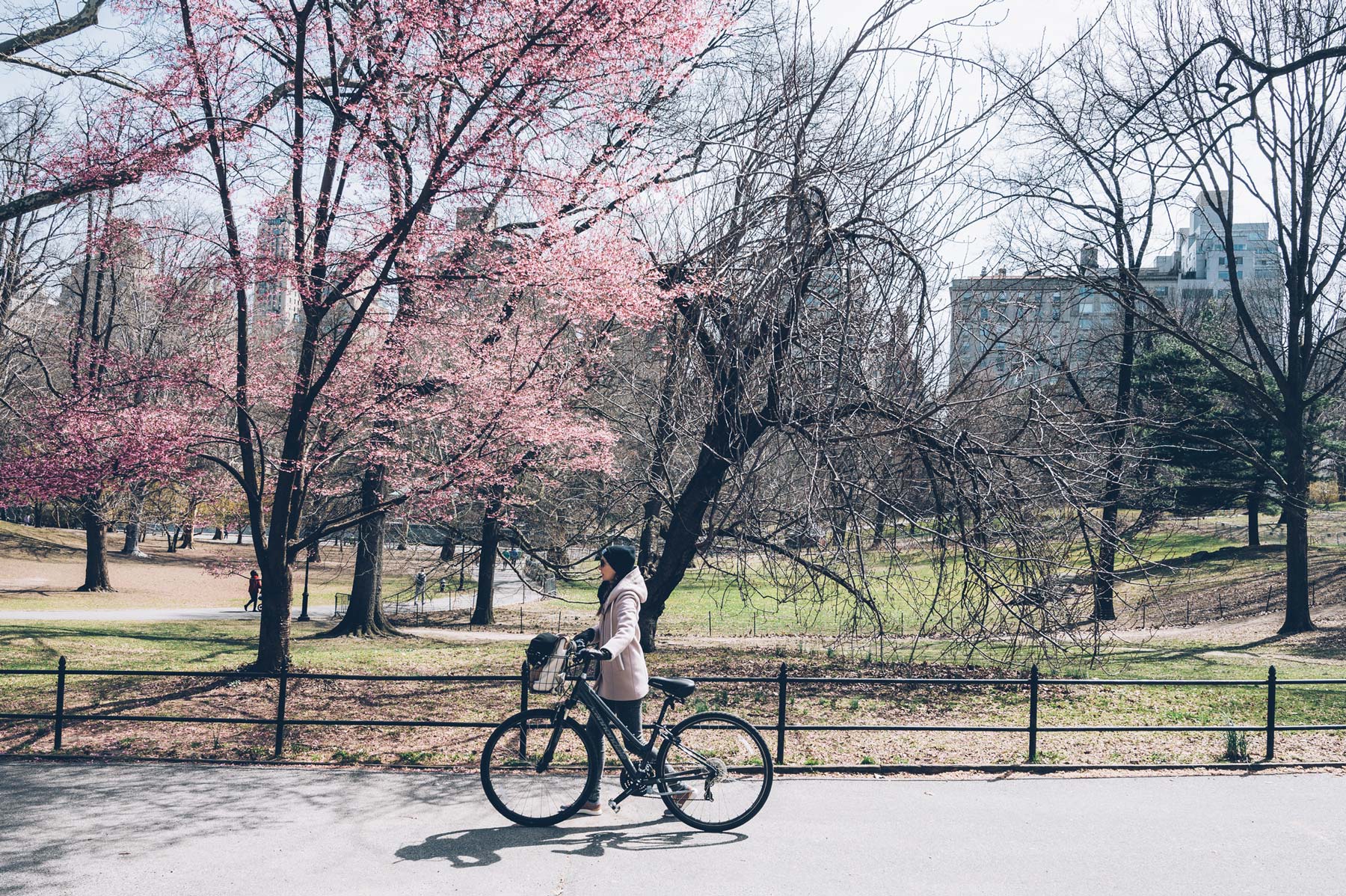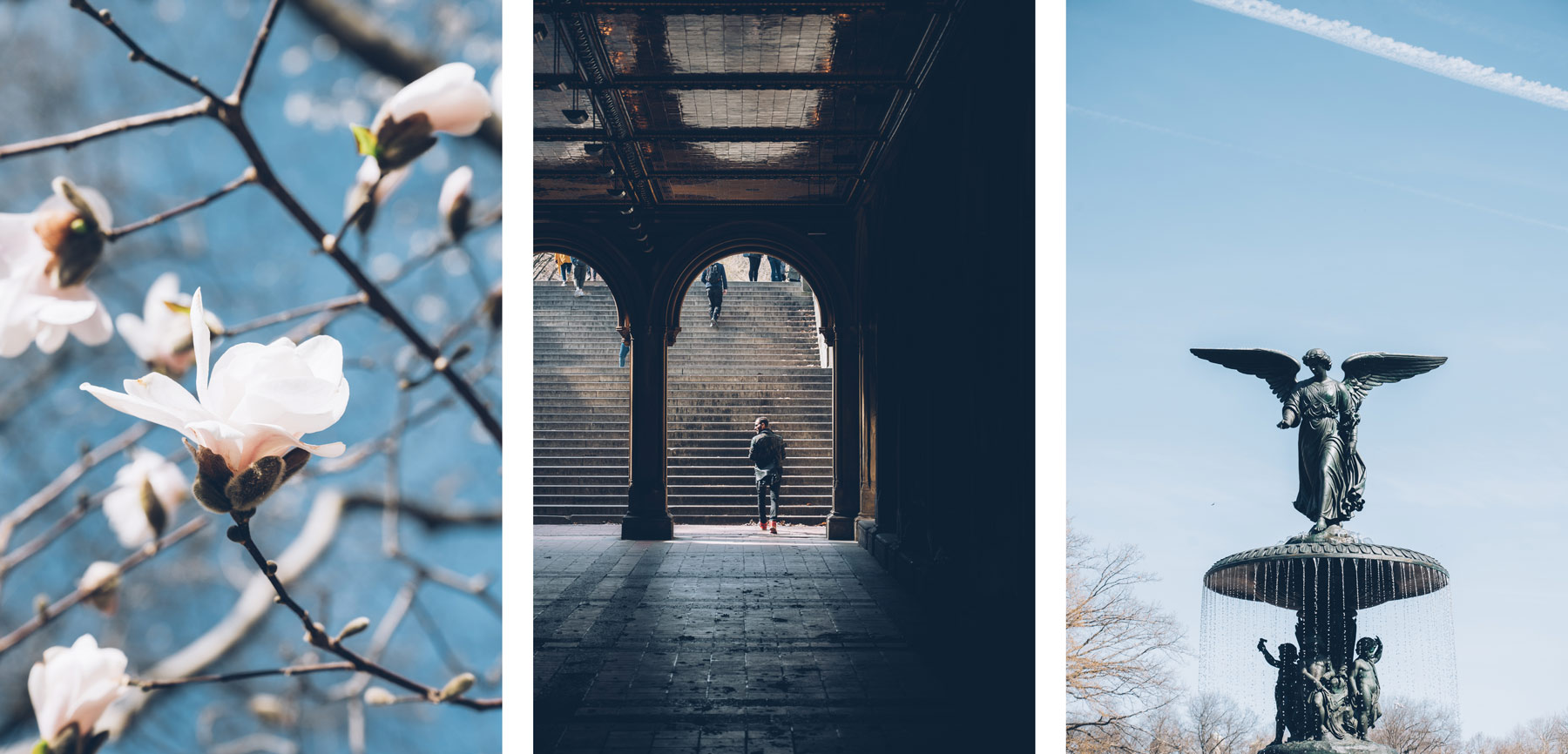 One of the largest urban parks in the world, with its 340 hectares of greenery in the heart of Manhattan, Central Park is the green lung of the city. Precisely because it is huge (about 4km long), we found it to be a very good option to cover it by bike. We save time and we see more. But because it's easy to get lost and miss a lot of things, we took a new guided tour in French in a small group. It's Audrey again who accompanies us, she's great! We always have a good time with him. Our half day is punctuated by several breaks on foot, to reach points of interest and panoramas inaccessible on two wheels.
The feeling is general in the group, we are all impressed to feel so far from the hustle and bustle of New York! A good breath of oxygen! Afterwards, we say to ourselves that if we had to delete one, it would surely be this one, because we could do it alone by renting bikes and taking more time for our photos.
More info and reservation of the Central Park Bike Tour
Because we had our hotel close to East Village, Chinatown and Little Italy, we visited on our own, but it's true that without a guide, we stayed on the "surface", it wasn't the same. Ditto for Harlem, for lack of time, we flew over it… Too bad but we saved some for next time! After that, it's also quite a budget to do only guided tours!
2. THEMATIC GUIDED TOURS TO SEE NEW YORK DIFFERENTLY
What we loved was also being able to take advantage ofbe with a guide to get off the beaten track and see New York in a more unusual way.
We opted for two guided tours in Brooklyn, because this borough is gigantic, in full mutation for the past twenty years, and there are so many things to see there.
Street art & hipster culture in Brooklyn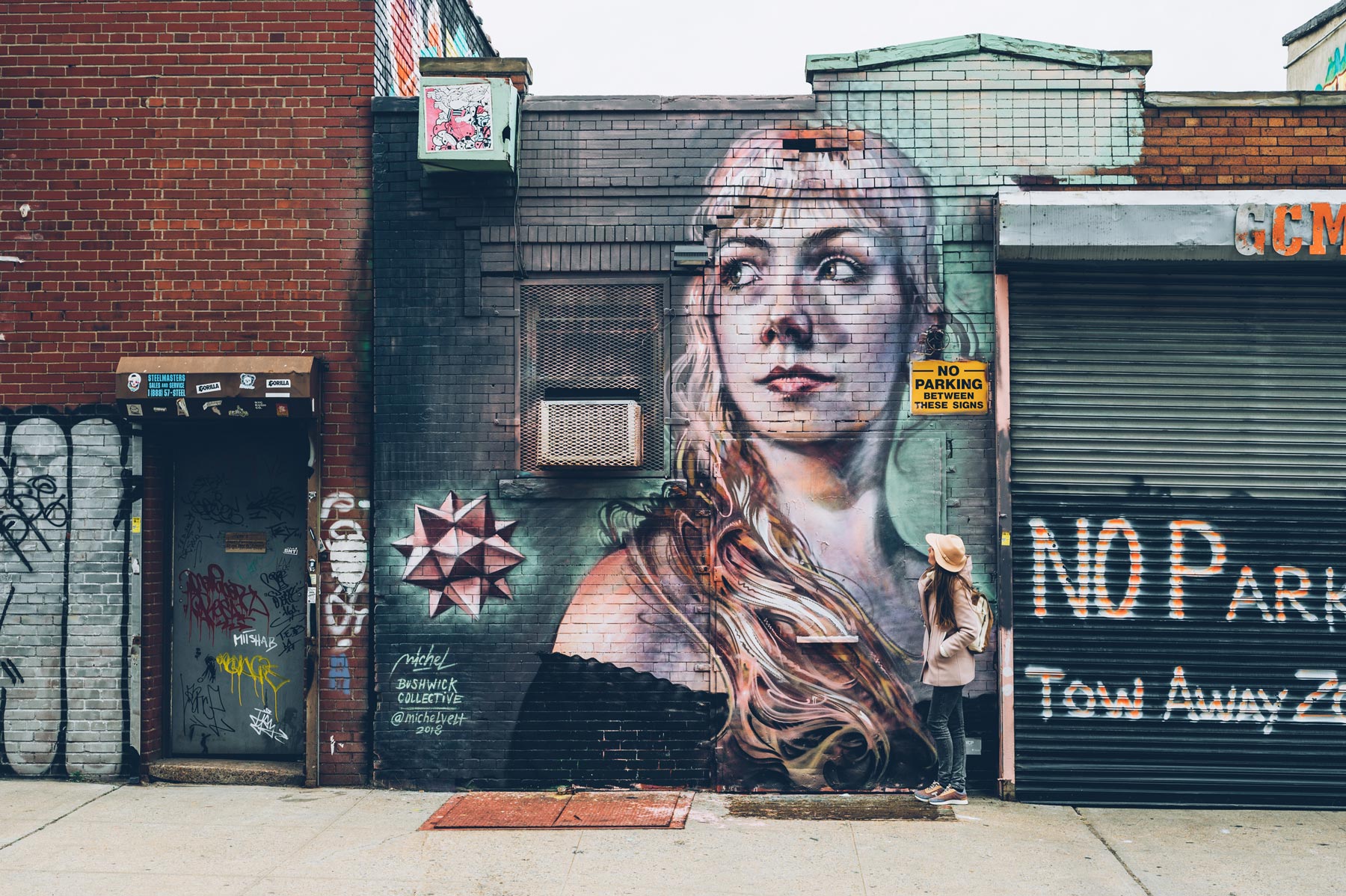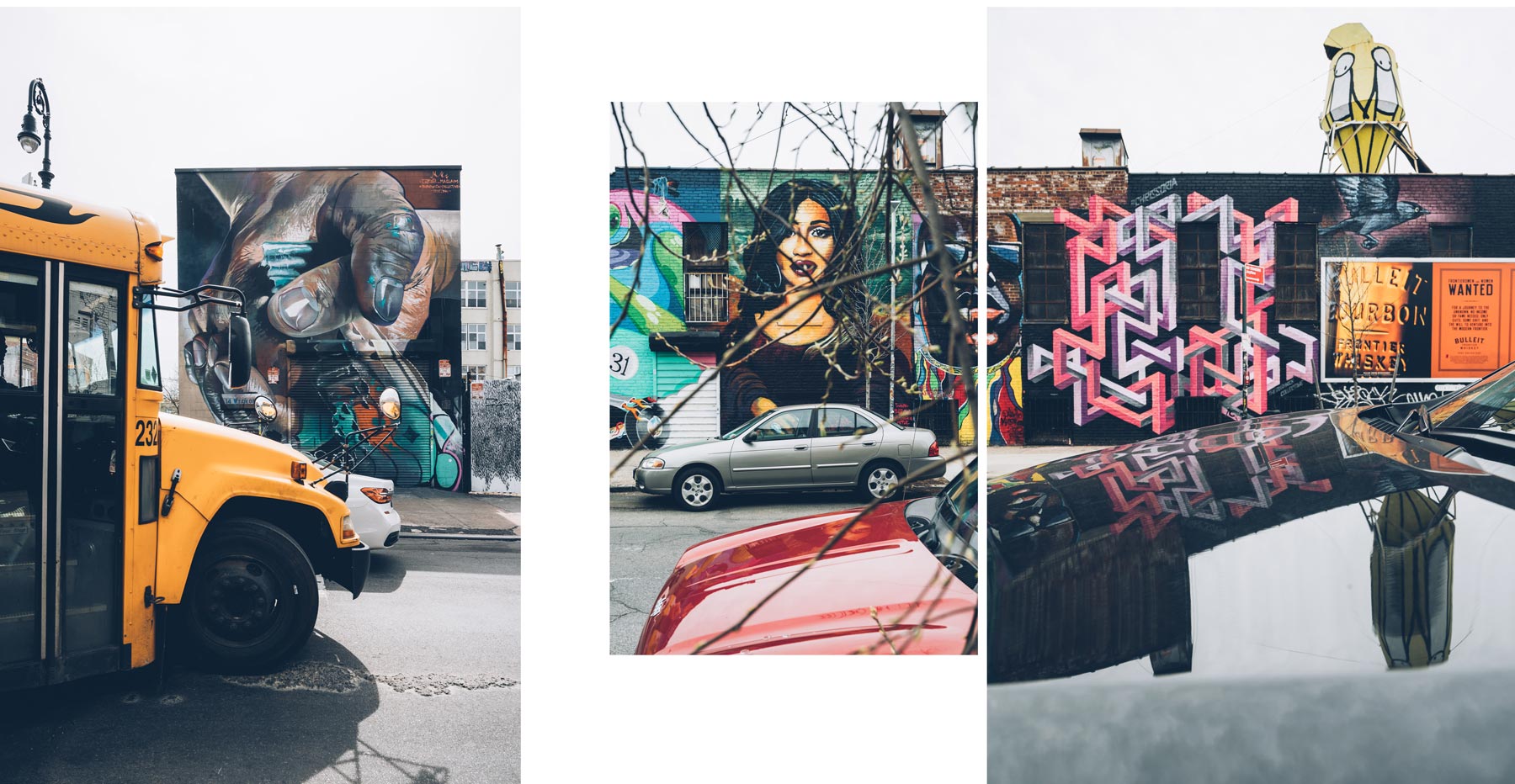 First, we opted for the special street art and hipster culture tour in Bushwick and Williamsburg, two neighborhoods in Brooklyn that should not be missed! Of course, we could have walked there alone, but alongside Fred, who knows the place like the back of his hand, we discovered the origin of New York street art. Learned how the collective of artists, the collective bushwick, has succeeded in 15 years in making Brooklyn a world reference in the field. Thanks to his knowledge in the matter, we missed nothing and were able to analyze the works to understand their message. Same for the hipster culture, we always hear about it but finally understanding the origin and the will behind it was very interesting. A guided tour in French that we warmly recommend to give a whole new dimension to your walk.
Info and Reservation for the Street Art/Hipster visit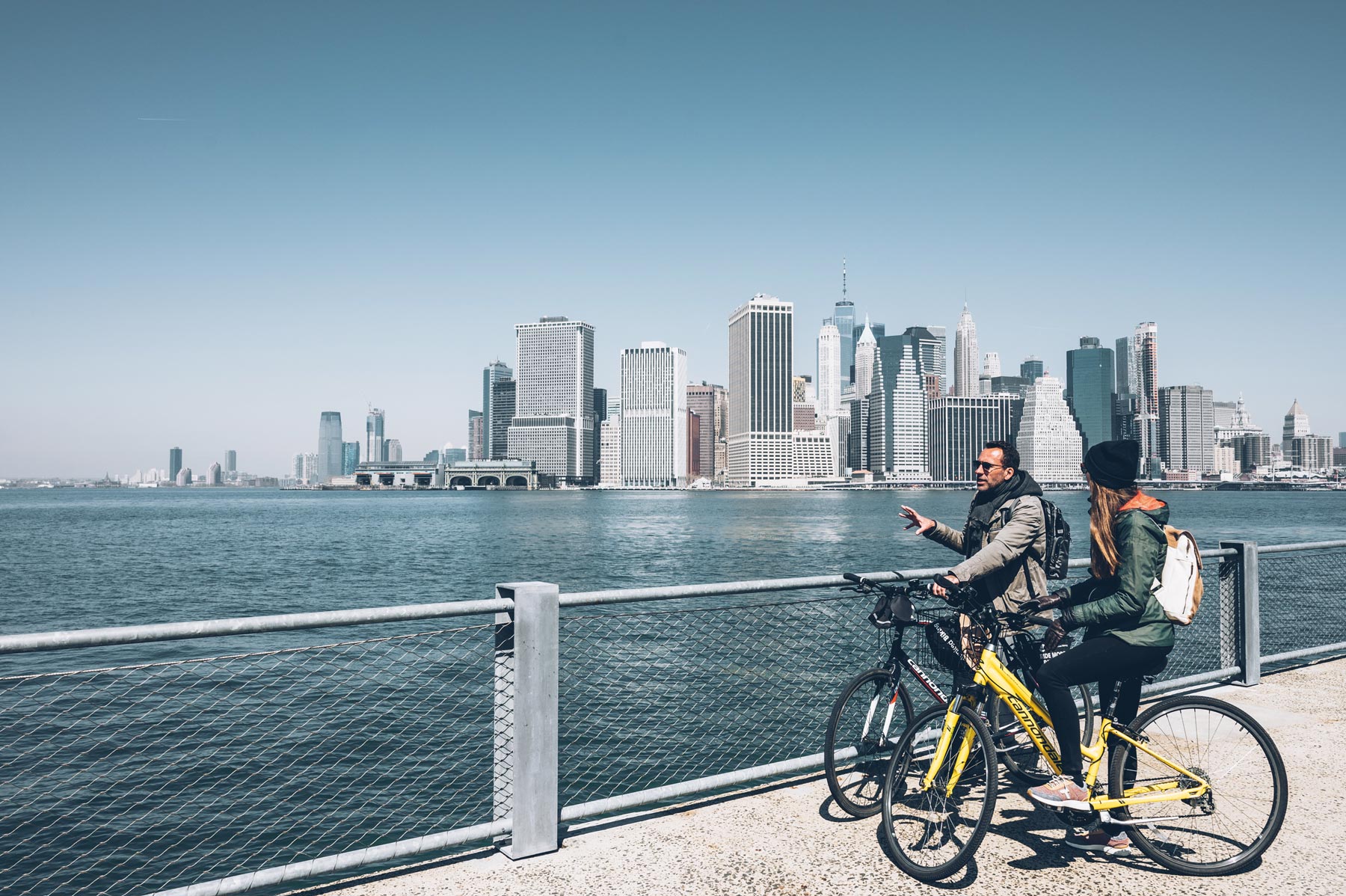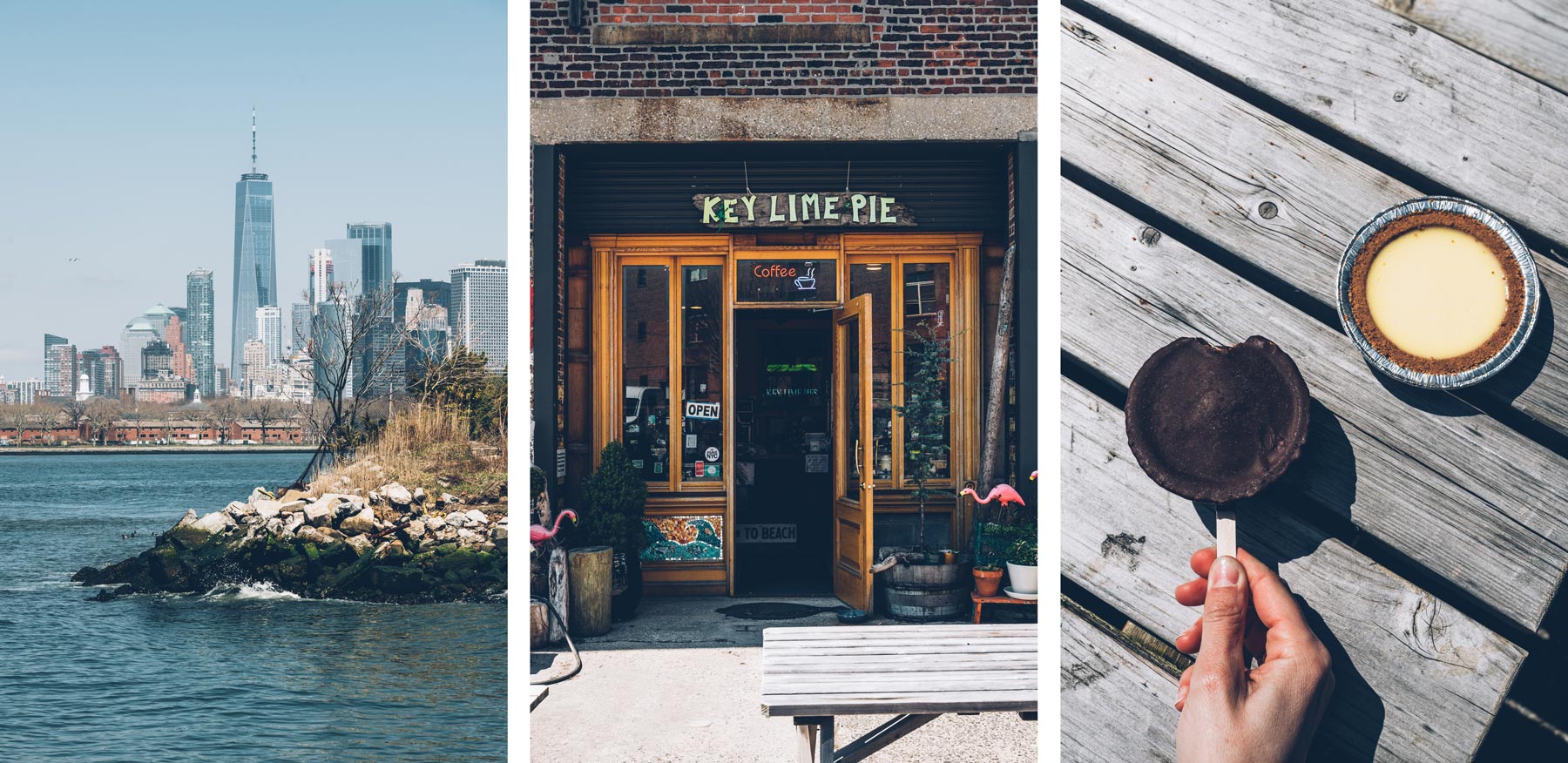 In another style, we also had a very good day by bike, through a more isolated Brooklyn, with in particular the discovery of the old port district, Red Hook. A walk punctuated by superb views of Manhattan and the Statue of Liberty, with many gourmet breaks and photos. It was great! Cycling in New York is really perfect. And then it was the opportunity to cross the famous Brooklyn bridge by bike, quite an exercise with the crowd! I think we would have completely missed Red Hook without this visit, which would have been a shame because it's worth it.
---
We hope to have made you want to make a guided tour in French during your trip to New York.We tell ourselves that over a week, choosing 2 is not bad, if your budget allows it of course. Just think about book well in advance because the slots are quickly taken!! (and then as they say, a stay in New York must be planned in advance to save time once there and enjoy!).
Now it's up to you, do not hesitate to leave us a comment at the bottom of this article to share your feedback, tell us if you have already made a visit with a guide in New York, if so what were your preferences?
---
Discover our one week itinerary in New York: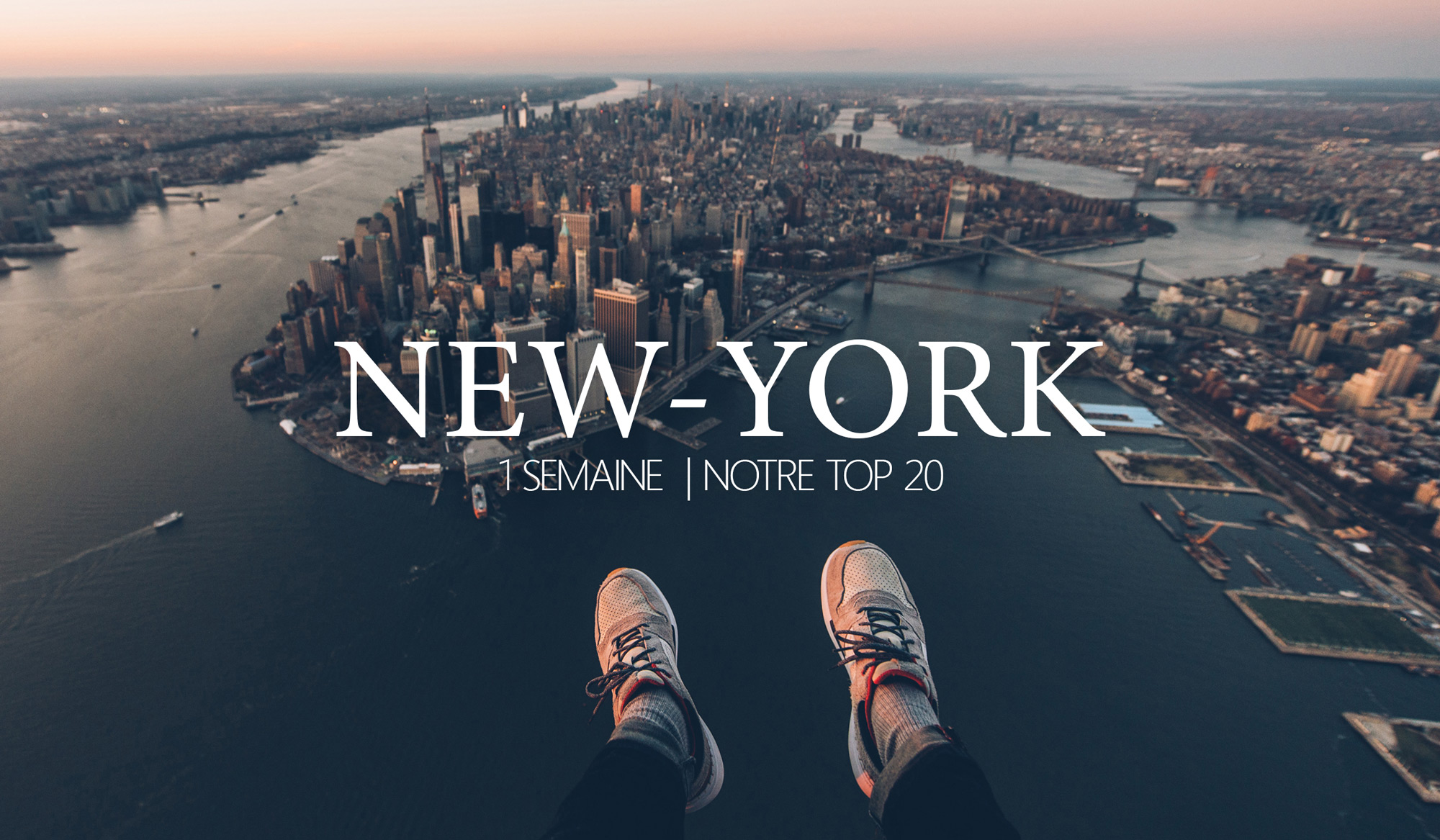 ---
A + for the rest of the adventures,
Elisa & Max
Facebook – instagram – Twitter – Youtube
Similar items